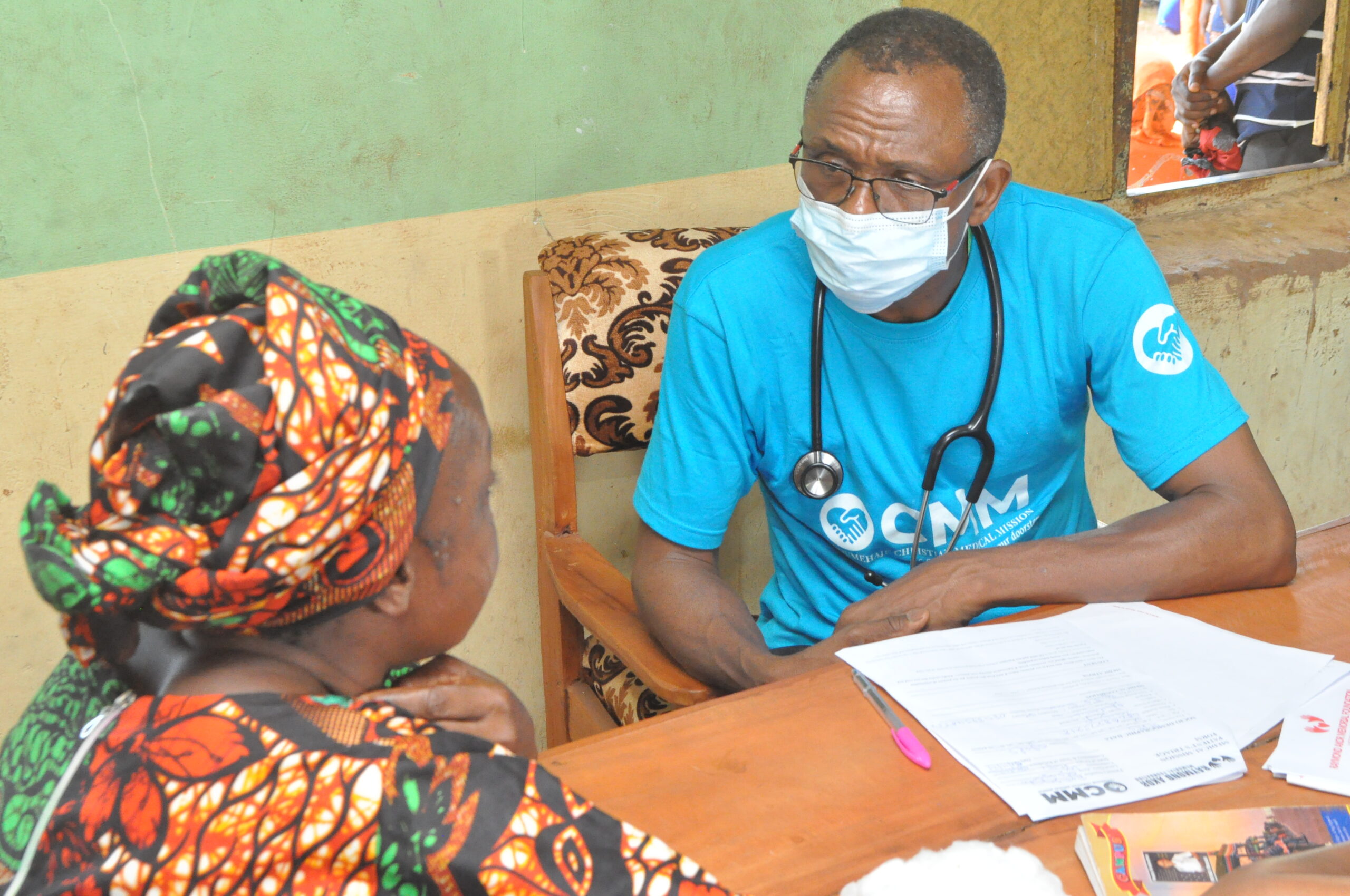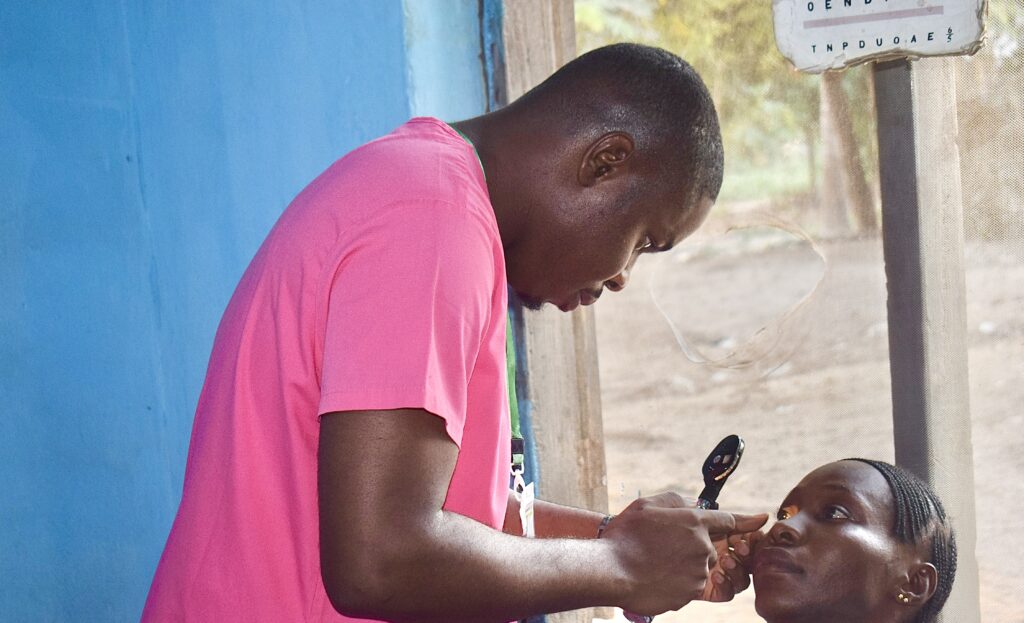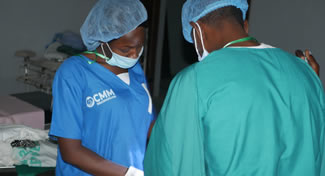 ODUMEHAJE

CHRISTIAN MEDICAL MISSION
At OCMM, we take compassionate comprehensive Healthcare, Essential services and Hope to the doorsteps of underserved communities in Nigeria, through collaborations, in the love of Christ.
OUR MANDATE
We take affordable, comprehensive Healthcare, essential services and hope to underserved and marginalized communities…
GET INVOLVED
Our volunteers are drawn from all walks of life. There's always something you too can do here at OCMM. Why not join us
HELP & SUPPORT
Donate supplies or money to fund the efforts. Be a blessing to the underserved, marginalized communities in Nigeria.
looking for a True Cause to Support?
Make a Donation Today...
"The future is in the hands of those who can give tomorrow's generations valid reasons to live and hope." ~ Pierre Teilhard de Chardin
at a glance...
Our impact from 2007
Volunteers Testimonies
Meet Our Volunteers
Our volunteers are drawn from all works of life. There is something you too can do. Join Us Today...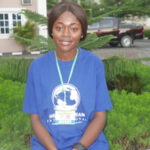 Blessing Shantu Amos
Nurse
Volunteering with OCMM, and having the opportunity to work in the theatre has improved my skills as a nurse. It has helped me love my profession more. I see volunteering as serving God and humanity. I have also learned to work in a team with people from different places.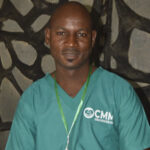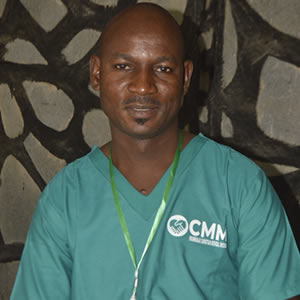 Dr Mathew Musa
Dental Surgeon
I have volunteered with OCMM for five years now. I am a Dental therapist by profession and I volunteer with the dental department to provide oral health services to people during our outreaches, and create oral health awareness, educate individuals, or groups, and give oral health talks. Working with OCMM is one of the greatest opportunities in my life. I have been opportune to meet and work with different amazing people. Through volunteering, I have touched so many lives, and my life has been touched as well, especially spiritually. I am grateful for the opportunity to serve in this capacity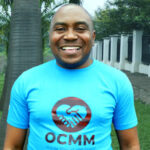 Dr Emmanuel Anthony
Doctor
I have volunteered with OCMM many times. In 2018, I was at Odumehaje for the outreach program, and it was a glorious experience, we conducted many surgeries and helped many people… I remember doing so many hydrorophyls, myomectomy's and appendectomies, it was such a fulfilling experience for me, to be able to assist people who cannot afford these services. OCMM has been a great platform for me to extend help to many, and for this I am grateful.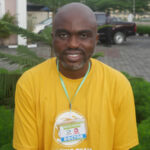 Dr Zakaa Zawuar
Gynaecologist
I work in Yenagoa Bayelsa state, and I am a Gynaecologist. I have had contact with OCMM for over a year now, but I've been in touch with the founders for most of my life. They are a wonderful couple that love God and want to do his bidding, and create opportunities for others. It is for this reason that I have become a part of this movement. I have witnessed the impact that this bayelsa mission project has had on members of the community, and I know that it will go a long way in spreading the gospel here in Bayelsa. I'm happy to be a part of a team doing so much to make positive impact.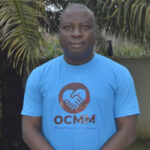 Dr Chike Onwuteaka
Doctor
Volunteering for OCMM has been an amazing experience.
I have learnt to improvise, to use limited resources to provide the much needed help or care to the poor in underserved communities, and I hope to see OCMM achieve more through team work and commitment.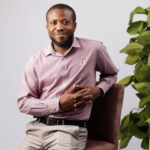 Rex Davies
Cinematographer
I started volunteering with OCMM in 2019. For me, it has been a worthwhile experience. Leaving my comfort zone and lovely family behind, and travelling with OCMM to 3 rural communities since 2019 to save lives. I have witnessed terrible health conditions become better with God's help through the OCMM medical team.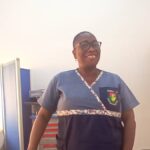 Justina Onyebedebra
Nurse Educator
OCMM has given my passion for outreaches a platform for expression. I have worked as a nurse for 28 years and volunteered with OCMM for 7 years and it's been wonderful. With God on one hand and medicine on the other, OCMM over the years has yielded so much result. On one of our outreaches in Benue State many people gave their lives to Christ. The people came for medical care and got spiritual healing too.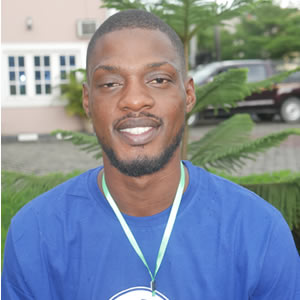 Joseph Inalegwu
Photographer
I see being a volunteer with OCMM as a big privilege given me by God to serve and be a blessing to humanity. In the short time of my service, I have learnt so much. Volunteering has made me fall in love with rural missions because I get to serve people I know cannot pay me back, and there's nothing as rewarding as that. Courtesy of being a volunteer under OCMM, I have been able to win more souls for Christ.
NEWS
Latest News & Updates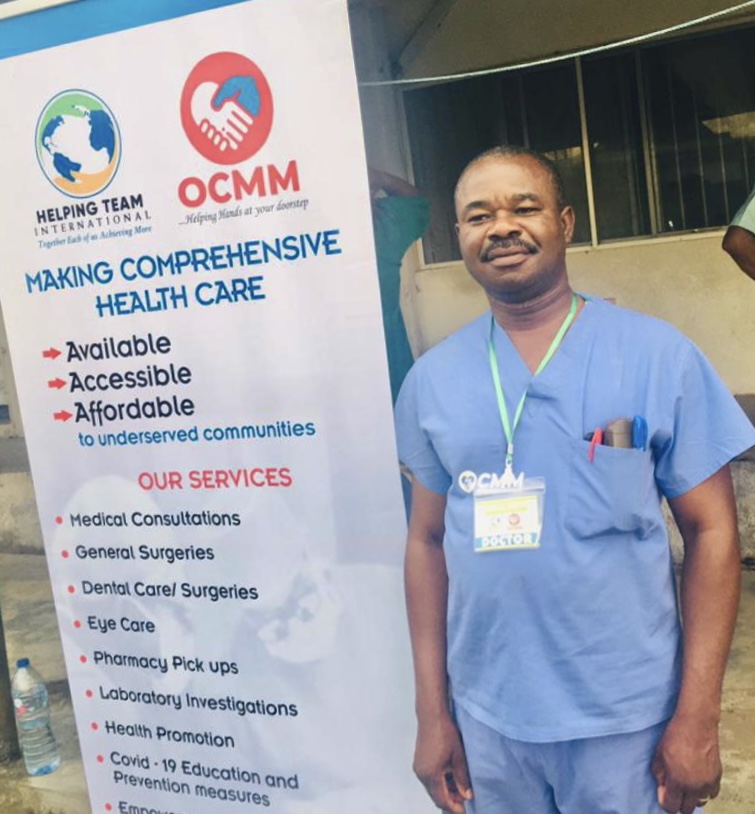 We Congratulate Dr. Fidelis Ajuonuma, on his remarkable achievement. We are overjoyed to share the incredible news that Dr. Fidelis...
EVENTS
Latest & Upcoming Events
"OCMM"/ "Helping Team International" are partnering with the above mission to take a one week Free Medical Outreach to the...
The forthcoming free medical mission is on the 15th - 19th December 2022 in Odumehaje community, Benue State, Nigeria. There,...
Upcoming Events
07:00 AM - 07:00 PM
@ Masaka Central Hospital , Masaka , Nasarawa State, Nigeria.
FCT Abuja Zone Mission Venue: @ Masaka Central Hospital , Masaka , Nasarawa State. Date :  1-4 Sept, 2021.
Testimonials
What Our Beneficiaries are saying...

I came to the OCMM Medical outreach held in Kogi State Nigeria in November 2020, with a Parotid tumor right under my right ear. I had suffered from this tumor for 9 years and sought medical treatment without success but on coming to OCMM, the surgery was successfully done free of charge. I am very well now and back at my home in Lagos. God bless OCMM."
Joy Frank Shaibu
OCMM Beneficiary

I have suffered in this condition for so many years. In previous years, I had sought special treatment and had two major operations, which failed, and I couldn't afford a specialist doctor. Then I heard that doctors were coming to Agaliga-Efabo and I decided to go and see them in hopes that I would be cured. A successful surgery was conducted free of charge on me and now I am well."
Donatus Yusuf Ibiese
OCMM Beneficiary