Different ways to Donate.
Your donation of any amount will enable OCMM to deliver free healthcare and essential services to underserved and hard-to-reach communities in Nigeria.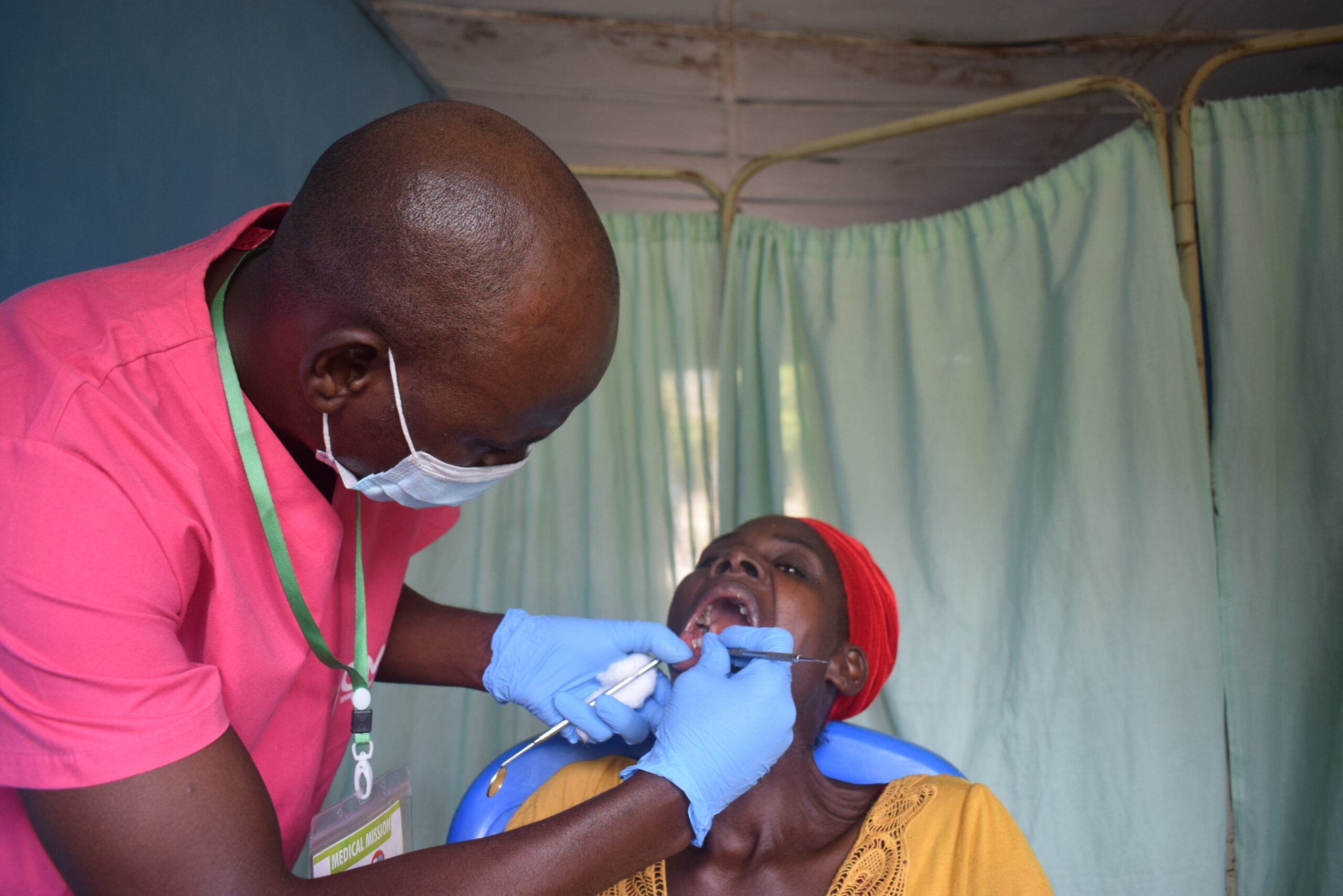 BANK TRANSFERS
I: To OCMM Naira account (For donors in Nigeria)
II: To OCMM dollar account from anywhere in the world
Please contact us at info.ocmedmission@gmail.com or on WhatsApp number +234 803 843 7656 for account details.
IN-KIND DONATIONS
Materials needed

These may include any of the following;
Equipment for lab: Specimen Bottles, Hepatitis B strips, Hepatitis C strips, HIV Strips (Determine), Urinalysis Strips, Glucose Strips (Accu-Chek), Malaria Strips, Blood bags, Lancet (Pricker), Microscopes.
Equipment for wards: Beds, Mattresses, Side cupboards, Nurses tables and chairs, Sphygmomanometers, Bedpans (male and female), Thermometers.
Equipment for GOPD: Sphygmomanometers, Thermometers, Stethoscopes, Record tables, Drip stands, Screens, Pulse oximeter.
Equipment for theatre: Operating tables, Overhead operating lamps, Suction machines, Metal operating trays, Theatre cupboard for drugs, Surgical shoes/gowns, Oxygen tanks.
Miscellaneous equipment: Cannula (Yellow, Blue, Pink, Green, Grey, Orange), Syringes: (5mls, 10mls, 2mls), Methylated Spirit, Hand gloves (7 1/2 , 8), Scrubs (different sizes), Mosquito nets, Ultrasound Scan, Delivery Bed, Macintosh, Plaster, Drug envelopes, Blood giving set, IV fluid giving set, Savlon, Cotton wool, Wheelchair, Baby colt, Ambu bag (children and adult), Defibrillator, Nebulizer machine, Face masks.
Drugs: Paracetamol, Ibuprofen, Diclofenac (Tabs & Injection), Septrin (Tabs & Syrup), Amoxicillin (caps), Metronidazole (tabs & injection), Ciprofloxacin, Ceftriaxone Injection, Vento line inhaler, Albendazole (tabs% syrup), Chloramphenicol (eye & ear), Omeprazole (caps injection), Ferrous Sulphate, Vitamin B- Complex (Tabs & Injection), Folic acid tabs, 2% Xylocaine + Adrenaline (50mls injection), Injection Diazepam, Injection Atropine, Injection Pentazocine ACT (Tabs & Injection), Nifedipin tabs, Moduretic tabs Lismopril tabs, Laxis injection, Prednisoline tabs, Colotrimazole cream, Fumbact-A cream, Oxytocin Injection, Ergot injection, Loperamide ORS satchets, Zinc Sulphate. IV fluid drips of all kinds, e.t.c.
Vehicles: Pickup trucks, Buses for transportation of volunteers and consumables to the hard-to-reach areas were we take medical missions.

Please contact us at info.ocmedmission@gmail.com or on WhatsApp number +234 803 843 7656 if you wish to support in-kind