A message from the CEO's Desk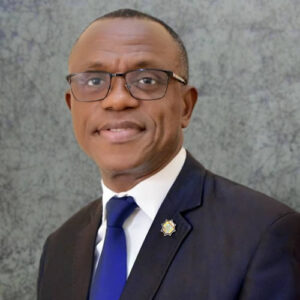 "… come over to Macedonia and help us." Acts 16:9
Odumehaje Christian Medical Mission (OCMM) was born  out of a vision given to me by God in April, 1998.  It entailed  preaching the Gospel and helping the people of Odumehaje community, while youths of the community helping to spread the work. At that time, I understood this as a divine call to help the community.
In December of that same year, my wife and I,  and a few other people embarked on our first mission trip to Odumehaje community in response to the vision. It was more evangelical than medical. Many lives turned to Christ as we preached the Gospel. Thereafter, we went monthly to teach the converts God's word and for capacity building.
The work
In 2007,  while pursuing my training in Family Medicine at the Bingham University Teaching Hospital, then  ECWA Evangel Hospital Jos, I had a leading to add medical missions to the discipleship work. So my wife and I and a few volunteers embarked on our first ever free medical outreach to the six villages of Odumehaje community in April, 2007. We returned for another medical mission in December of the same year and went again the following year.
Seeing how impactful these medical missions were and the difference they made to the health of the community within the short time, especially as they were offered free of charge, we saw the need to include surgeries in our package. So in December 2010, we went equipped to conduct surgeries. That year, two surgeries were done- a hydrocelectomy and a hernia repair. The following year, 2011, 18 free surgeries were done and free medications given to over 500 patients who were treated for various ailments. From that time to date, we take comprehensive free medical missions to this community at least once every year.
The spread 
What began with Odumehaje community has spread to other parts of Benue State and across several states of Nigeria. From January 2021, OCMM  opened up temporal offices in all the six geopolitical zones of Nigeria including the Federal Capital Territory, Abuja. In the last couple years, OCMM in collaboration with other organizations has extended her outreaches to other underserved and hard-to-reach communities around Nigeria, including Northern Nigeria where insurgency has persisted.
OCMM have also included the building and renovation of medical facilities in rural communities lacking basic health care, to provide sustainable healthcare to members of these  underserved communities.
Incorporation
Odumehaje  Christian Medical Mission (OCMM) is a Faith-Based, Non-Governmental organization (NGO), committed to providing holistic care to underserved communities in Nigeria through partnerships, headquartered in Ugbokolo, Okpokwu LGA,  Benue State, Nigeria.  She was incorporated with the Corporate Affairs Commission (CAC) of Nigeria in June, 2012, with the registration number: RC53498.
 As an organization, OCMM is founded on huge sacrifices of time, talents and treasures compelled by the love of Christ. God has been our anchor, working with us and confirming his word through the signs and wonders we see on the missions, evidenced by our patients' safe and speedy recoveries, and the hope that is given to the hopeless in these poor communities. To God be all the glory.
My mission statement 
 "…my ambition has always been to preach the good news where the name of Christ has never been heard…" Romans 15:20 (NLT); and to spend and be spent for God and humanity.
Dr. Paul Odumu
Chairman / CEO OCMM