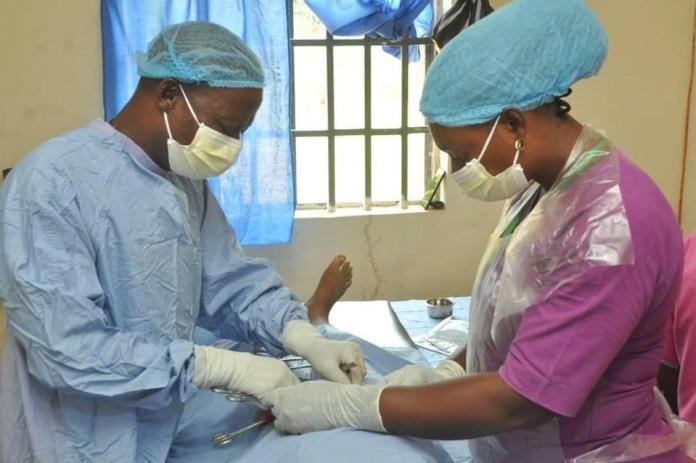 In an effort to make comprehensive medical care accessible to people especially from the less privileged families, Odumehaje Christian
Medical Mission (OCMM ) in partnership with Raymond Akor Memorial Foundation ( RAMF) , carried out a four-day free medical outreach covering over ten communities in Olamaboro Local Government Area of kogi state-Nigeria, from 28th November to 2nd December, 2021.
At the closing ceremony of the health-care exercise at Agaliga Efabo community, Chairman/ CEO and Team Lead for OCMM, Dr. Paul Odumu said the exercise was geared towards assisting the less privileged community members in the area of medical care.
He attributed the lack of comprehensive medical care in the area to non-functional primary health centers as well as abandonment of health projects by the government.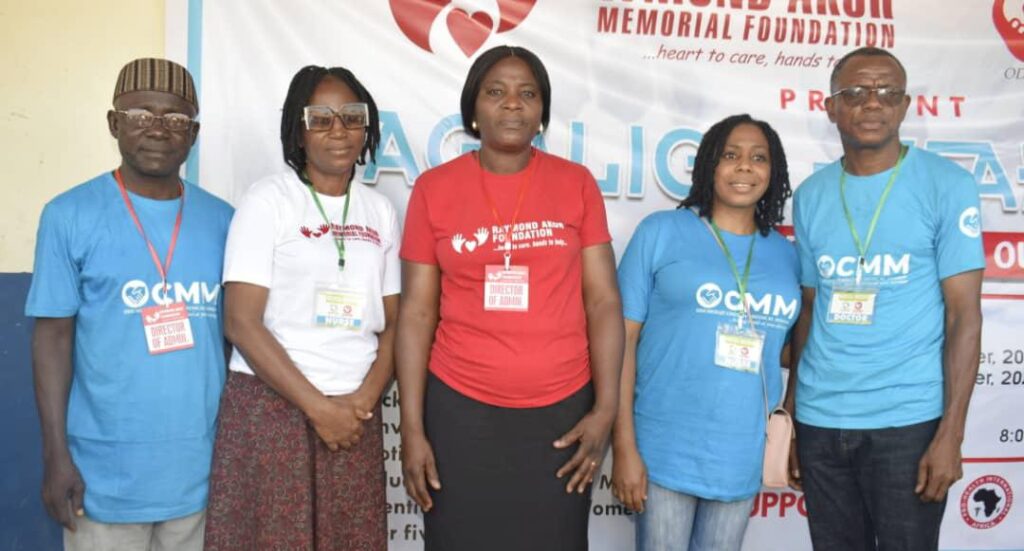 Dr. Odumu however pointed out that, "most of the healthcare needs of people in the community and its environs have gone beyond primary healthcare and would need secondary and tertiary facilities to handle the advanced health challenges discovered during the exercise."
Prevalent medical conditions handled, according to him included: malaria, peptic ulcer disease, gastritis, hypertensive heart diseases as well as so many eye conditions such as cataract, pterygium, conjunctivitis and corneal ulcers.
He said at the free medico- evangelical outreach that, generally, the outreach had attended to surgical cases such as laparotomy ( abdominal surgery) to address a three-in-one surgery: a gynecological condition- ruptured ectopic pregnancy, ovarian cyst and appendectomy.
The medical consultant said the outreach also performed over fifty other surgeries such as removal of fibroids, appendices, and repair of hernias and other life-threatening conditions.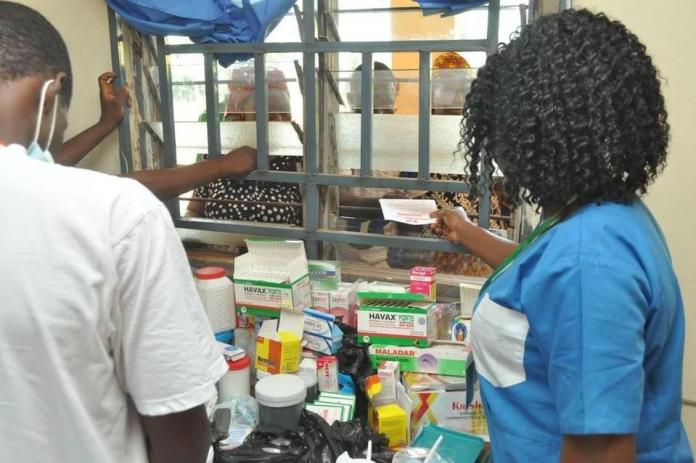 Dr. Odumu further explained that, another set, of about two thousand people, got free drugs for medical conditions such as malaria, typhoid, arthritis, high blood pressure, back and waist pains, etc. Dental care as well as laboratory screenings for HIV, Hepatitis and other laboratory investigations were also carried out.
He pointed out that, focused health talks for pregnant women, immunization for under- five children and deworming of the children with Albendazole Syrup was done during the health exercise.
''In a situation where very poor people are left to cater for their health needs is not fair and would not ensure a socially balanced society built on equity, fairness and justice for all'',
''the present situation of lack of comprehensive and functional medical care, and insurance for the less privileged should not be allowed to overwhelm the down-trodden'',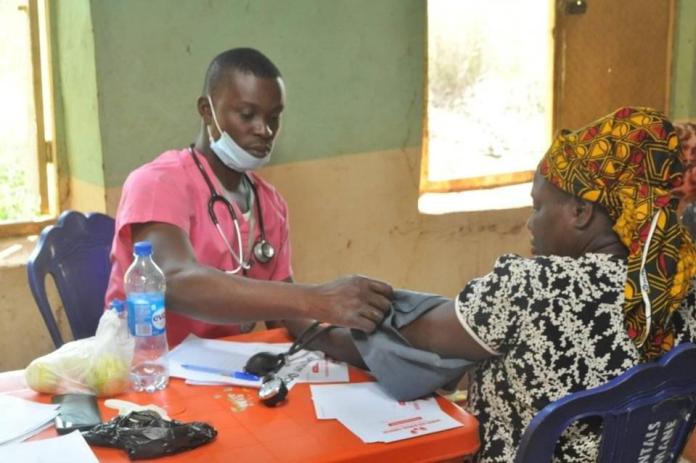 ''healthcare and welfare of the masses must be given priority attention, particularly in this time of pandemic, explained Dr. Paul Odumu.
CEO, Raymond Akor Memorial Foundation, Mrs. Helen Akor, regretted that with government neglect in the area of healthcare provision, many community members have been badly affected by ailments that would have costed little to treat, thereby causing unavoidable deaths among women and children, especially.
She assured that, her organization was willing to continue to provide healthcare for people in need, especially the low income class and the down trodden, as she calls for support from well spirited individuals and corporate organizations towards ensuring that the set goals and objectives were achieved for the general good of humanity.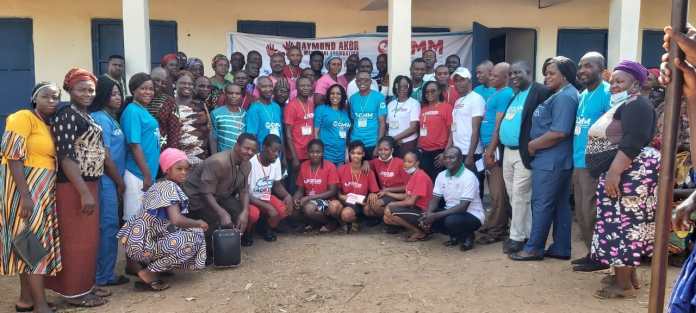 The volunteer pen pusher and spokesperson for the humanitarian groups, Mr. Daniel Karlmax, reported that the philanthropic activities were carried out by a medical team of doctors, dentists, laboratory scientists, pharmacists, surgeons and nurses; and non-medical volunteers such as counselors, men of the media /security, and protocol, among others.
For more information, visit Ekohotblog, Authentic news daily, New Nigerian news paper