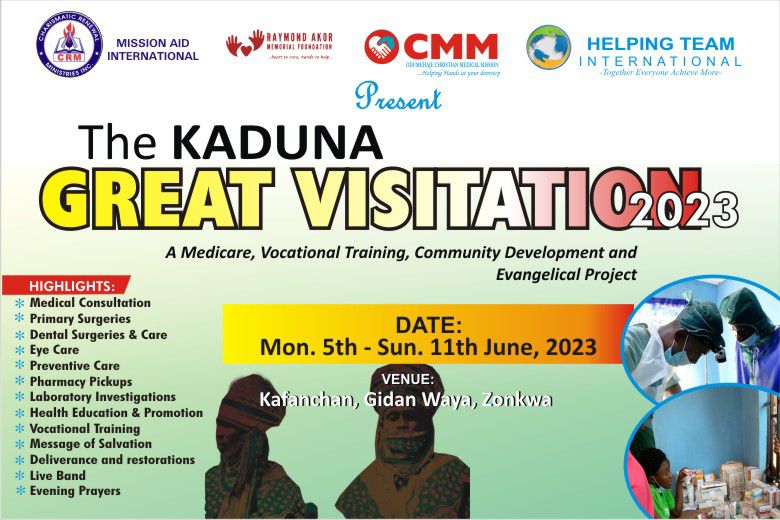 By: Daniel Karlmax
The Charismatic Renewal Ministries, CRM Mission Aid International has embarked on a week-long free medical outreach in the southern part of Kaduna State as part of its global and local initiative toward giving back to the society, for the sustainable growth and development of humanity.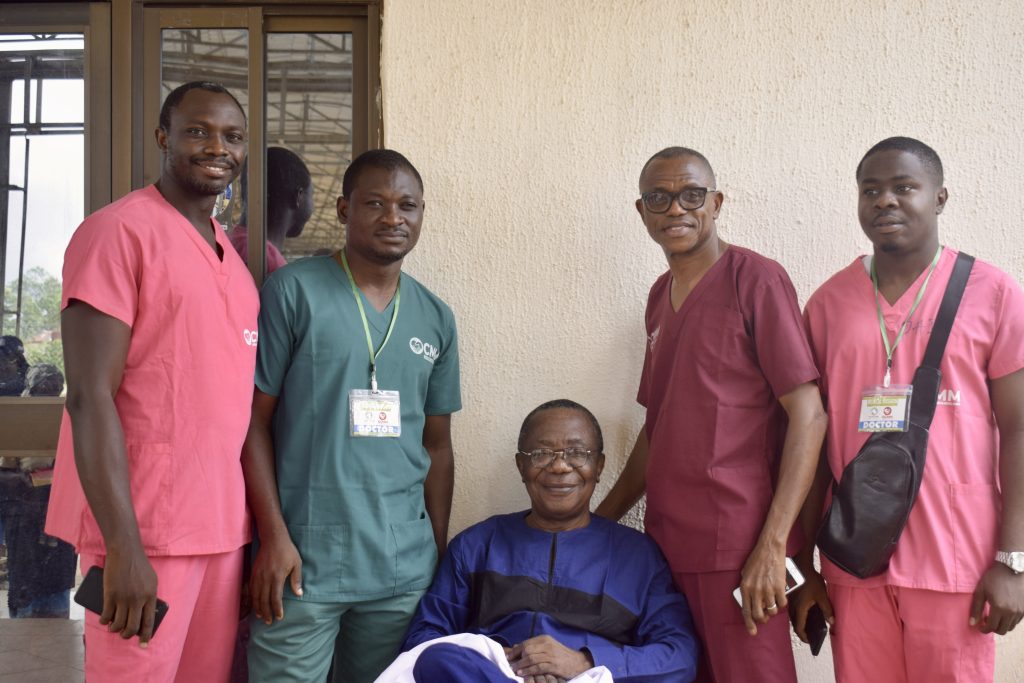 The week-long event that is expected to take place simultaneously in Zonkwa, Kafanchan and Gidan waya in partnership with other missionary groups such as Raymond Akor Memorial Foundation, RAMF, Odumehaje Christian Medical Mission, OCMM and Helping Team International, HTI.
Declaring the outreach open at the Throne Room Trust Ministries, Kafanchan, the Executive Director, Missions Aid International Dr. Emmanuel Nwachukwu said the program with the theme "The Great Kaduna Visitation" is part of its religious mission to minister to the souls, as well as peculiar health needs of the people to enhance their wellbeing for socio-economic development.
According to Dr. Nwachukwu, the event that is also targeted at providing free medical services like Surgeries and pharmacy pickups, alongside Vocational Empowerment Programs, and Evangelical Project is geared toward uplifting the spiritual and social life of the people for them to be self reliant.
He regretted that the region had witnessed series of hardships in recent past as a result of the challenges of insecurities hence the initiative to cushion the effect by paying attention to the vulnerable and the needy among them which he pointed was inline with the Gospel of Christ.
"we are here to let the world know that Jesus is Lord, those who are on the ground in kafanchan, Zonkwa, Gidan waya, and also through the media to minister to people who have no help, there are IDPs, orphans, widows amongst others to let them know the love of God.
"We are going to be doing free Medical care, people are going to be consulted by our medical doctors, we have about ten of them on ground who are going to be seeing people and giving them treatment free of charge, with free eye glasses, and drugs",
"we are also going to be doing vocational training in which we are targeting young adults, especially the youth who have nothing doing, we are going to make them skilled to have opportunities for to start businesses for themselves",
Dr. Emmanuel Nwachukwu identified computer training, and empowerment programs for women on how to make soap, bread, cakes and hats, as well as shoe making and leather bags among others as parts of empowerment trainings to be offered.
"Some of our team members will go to schools to engage and teach students on career choice as well as on how to recognize and avoid some of the terrible traps in life that are capable of jeopardizing their future",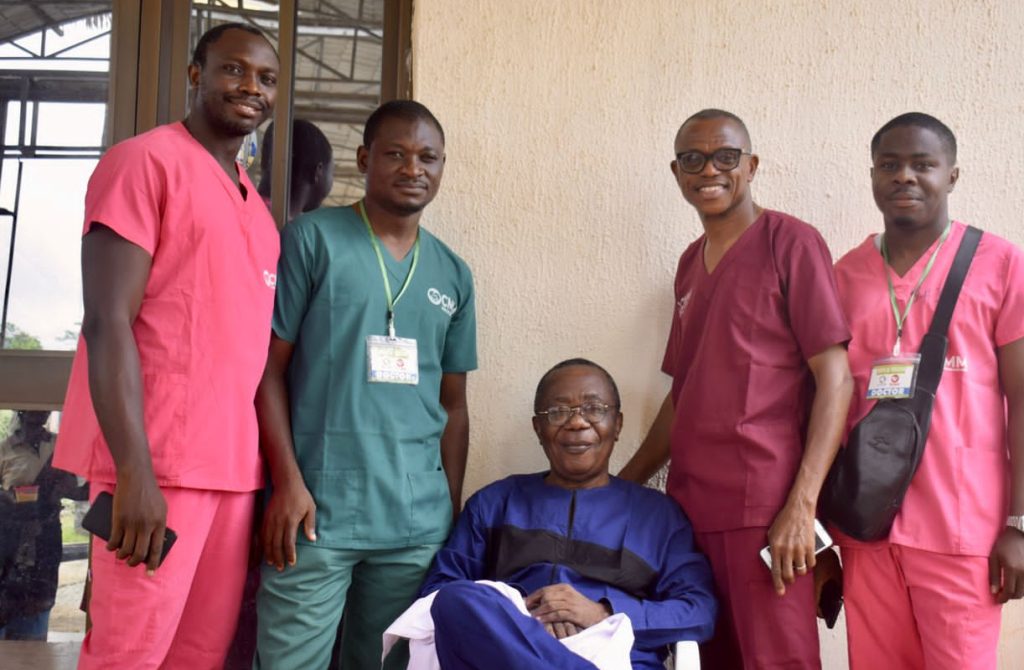 "We are also going to be ministering to widows, motherless babies homes and others, and some of our expert children teachers would be doing teacher-training for those who teach children from different Churches on the best and modern ways of teaching our children", explained the CRM Mission Director.
Executive Director, Raymond Akor Memorial Foundation, RAMF Mrs. Helen Akor pointed out that the outreach became imperative following the hardships experienced by the people in the area, and called on the government and relevant stakeholders including corporate organizations and spirited individuals to always engage in humanitarian works, noting that it would go a long way in complementing government efforts in the areas of welfare and development.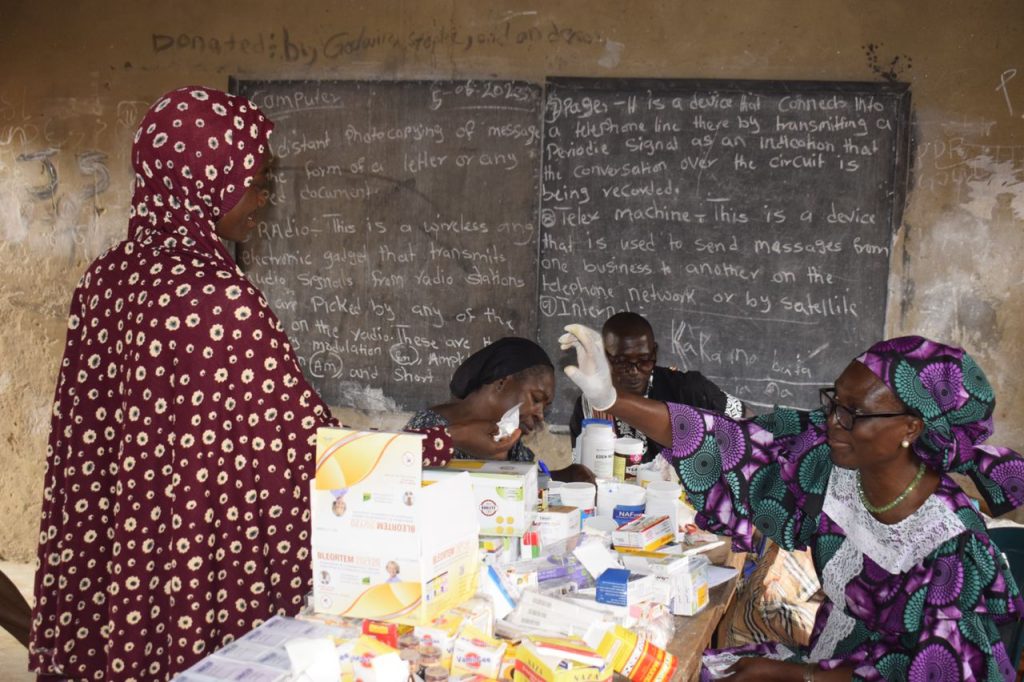 She said "Kaduna is one of the States that has been seriously challenged with insecurities, and southern Kaduna in particular has been worst hit, so there's high level of unemployment as a lot of people have lost their means of livelihoods, the poverty rate has increased, a lot of people have lost their homes, and are in despair, and cannot afford medical care",
"That was what informed the decision of the foundation to partner with Mission Aid International, OCMM and Helping Team International to bring the outreach to this region. We are calling on people to do more of humanitarian aid, and if you can't go due to lack of resources, you can support others to do so, and the program is going to reach out to a lot of people, many would learn trades, many would get drugs free of charge",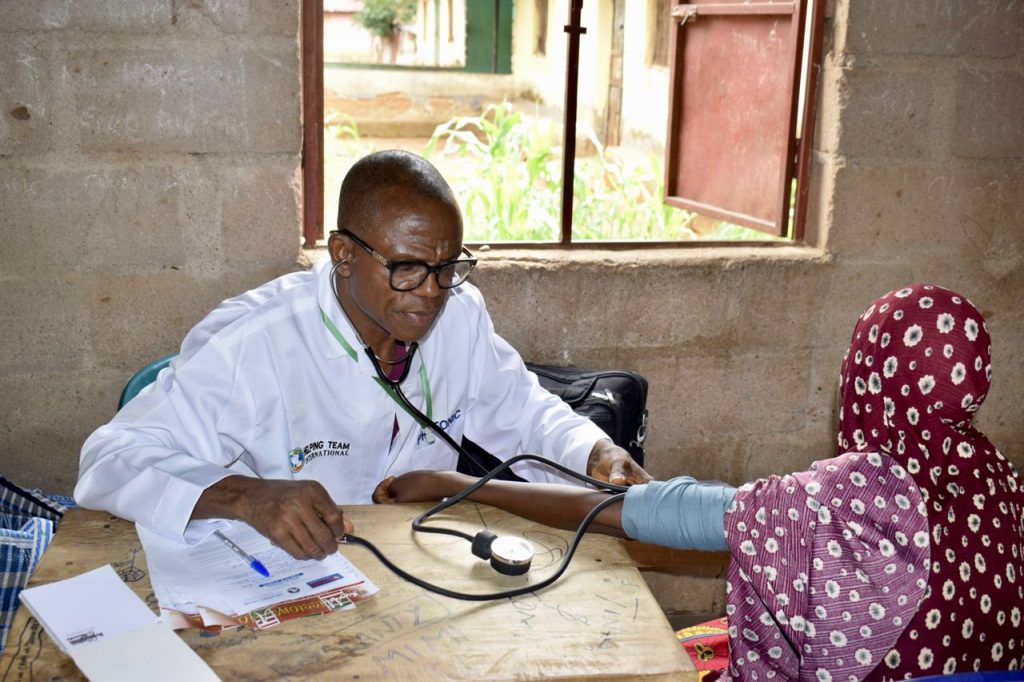 "like I keep telling people that when you give 1,500 Naira for a program like this, you don't know that you've given malaria treatment to one person as little as that amount is, so little amount make a lot of difference when a lot of people give it, so we call on government, individuals, non governmental organizations to do more of humanitarian work, knowing fully that the government cannot take all the responsibilities as there are so many needs and the resources are scarce", explained Helen Akor.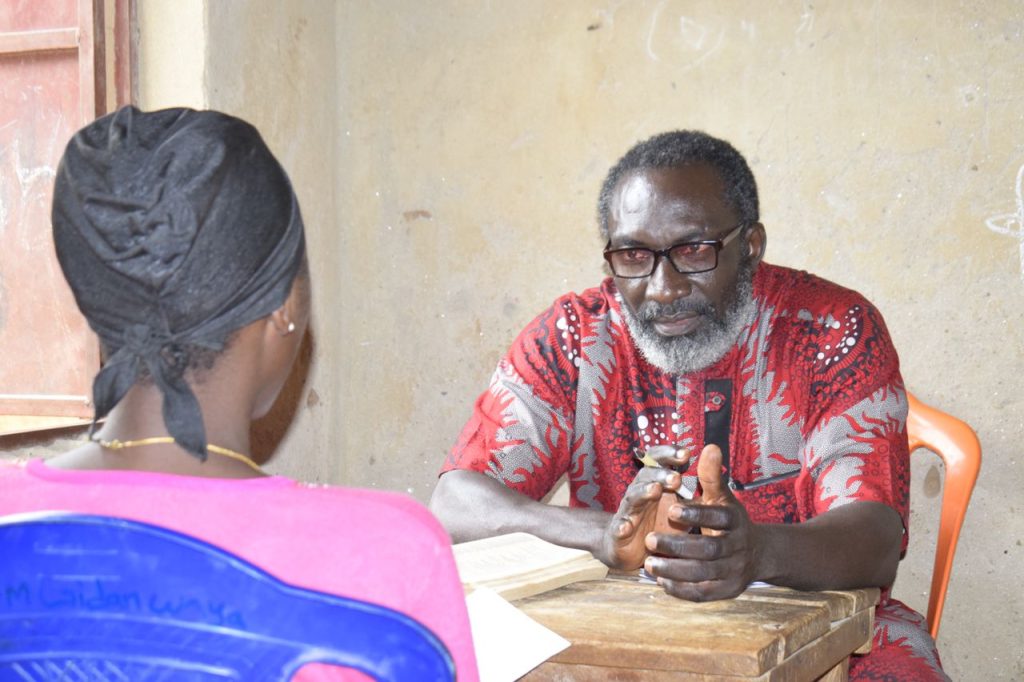 Some of those who were attended to, like Grace Danjuma, Manasseh Istifanus and elder Pius thanked the organizers for their dogged efforts and prayed God to continue to bless them in their future endeavors.
Reports indicated that, the three centres where the exercise was ongoing as at the time of filing this report were filled with medical personnel, entrepreneurs and evangelists among others discharging their assigned duties to the glory of God.
Read More at: Radio Nigeria