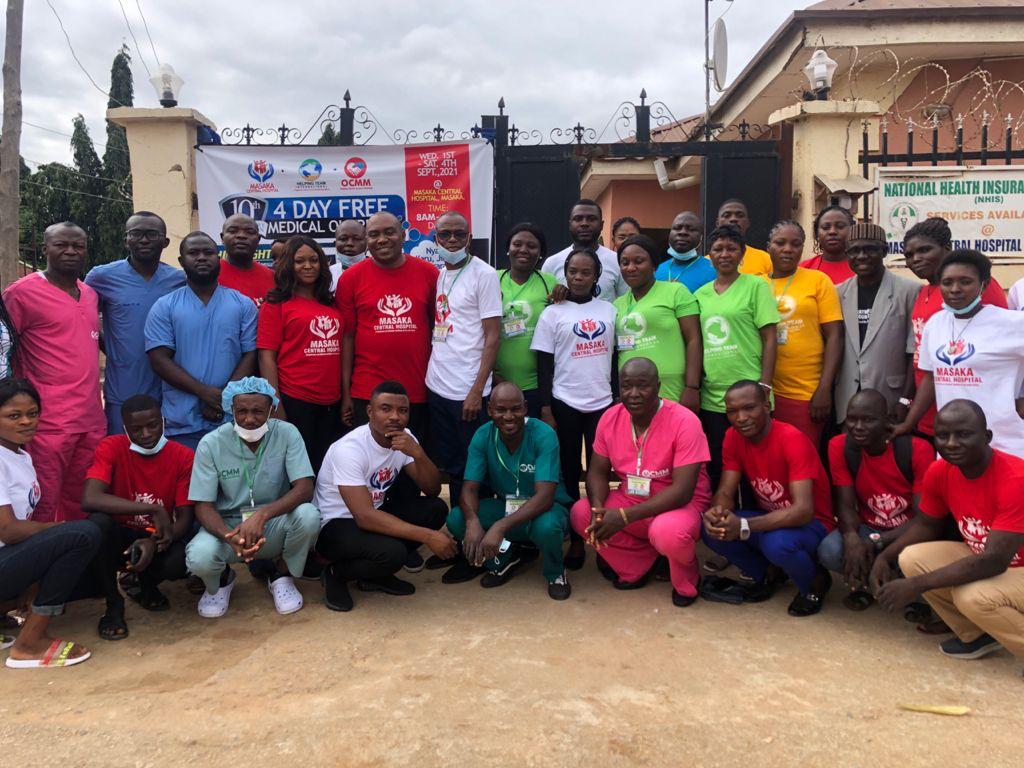 Faith-based missionary group, Odumehaje Christian Medical Mission(OCMM) in collaboration with Helping Team International(HTI) and Ojilima Hospital have organized a five-day free medical and surgical outreach to Odumehaje community, Okpokwu Local Government Area of Benue State, Nigeria.
Speaking while declaring open the exercise at Ojilima Hospital in Aiochechodo community, the Chief Medical Director of the hospital, Dr. Paul Odumu said the gesture was part of efforts to assist the less privileged with comprehensive healthcare, especially those from the underserved communities in the area.
The consultant family physician explained that the free medical outreach slated for Friday 24 to Tuesday 28th September, 2021, would offer services such as medical consultations, general and dental surgeries, dental care, laboratory investigations, as well as free pharmacy Pickups and Health promotions, among others.
While calling on corporate organizations and well meaning Nigerians to emulate the gesture, Dr. Paul confirmed that the humanitarian service became necessary following the challenges associated with the times, which he said called for concerted effort to tackle
He expressed delight over the turn-out of people in their numbers, especially the aged who had converged at the Aobida Primary Health Care Clinic where consultations were ongoing, and at OJilima Hospital where surgeries were done and more specialized care given to avoid overcrowding and at the same time organize the people for effective service delivery.
On her part, an Abuja based woman who is from that community said she heard the information from a friend and was at the last medical outreach but was not attended to due to late arrival
According to her, she had been waiting for another of such opportunity to avail itself, and fortunately, she was among the first to be attended to at the ongoing outreach. She was diagnosed to have uterine fibroids and the surgery was scheduled to take place soon.
Another man who is the son of the soil expressed delight over his care, saying that he had experienced joint pains and high blood pressure for so long which he tried to treat but to no avail, but attested that when he approached the outreach team for his problem, drugs were administered to him for free and he hopes to be alright soon.