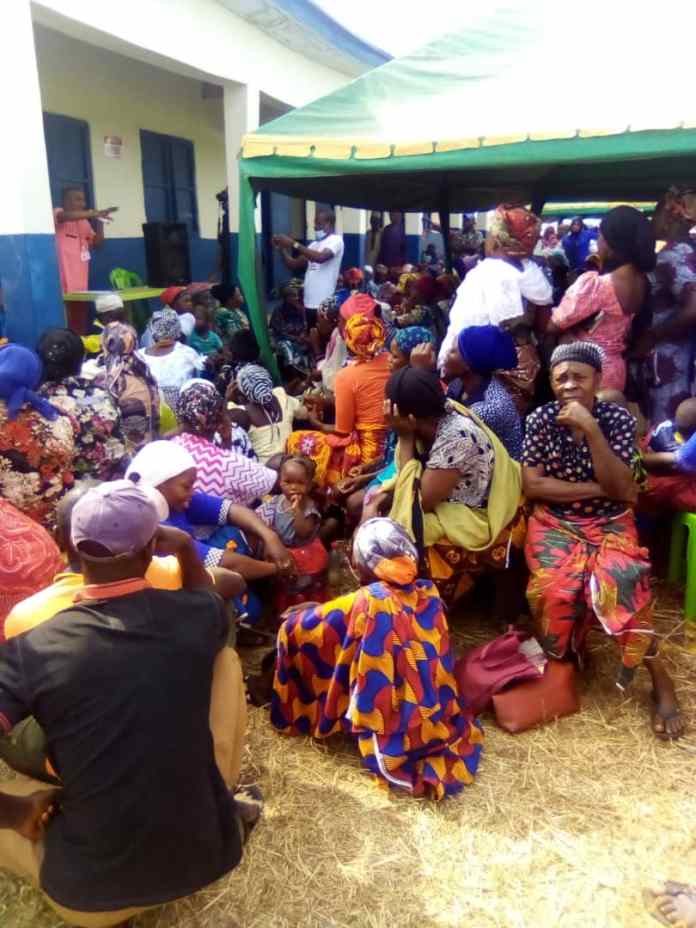 The Chief Executive Officer, CEO of Odumehaje Christian Medical Mission, OCMM Dr. Paul Odumu said he would collaborate with spirited individuals and organizations to set-up a well equipped secondary level Hospital with Community Based Health Insurance Scheme, CBHIS at Agaliga-Efabo in Olamaboro LGA, Kogi state, North Central Nigeria.
The Consultant Family Physician with the 44 Nigerian Army Reference Hospital Kaduna, stated this at the closing of a week-long Medical and Surgical joint Outreach of the organization in partnership with Raymond Akor Foundation at Agaliga-Efabo, Imane in Kogi State.
Dr. Paul explained that the decision to set-up Health Facility at the community became imparative following the outcome of the just concluded medical outreach that recorded huge turnout of people from within the state and beyond.
The Medical Cum Christian Philanthropist said it was time to have a paradigm shift from periodic health interventions to providing a permanent Healthcare Facility in the area for proper health coverage that would help address the health needs of people in the area.
He regretted that the community and the entire local government have numerous health challenges which he noted was associated with the agricultural activities of the people, and identified worm infestation, bilateral or unilateral hydroceles and hernias among other complications in women and children as some of the notable disturbing health issues in the area.
" during the week-long medical and surgical mission, people came from around Kogi Benin, Benue and Lagos states for treatment and surgeries".
" the massive turnout really shows how desperate people of low socio-economic status with different ailments are in dire need of medical attention".
" OCMM has it's topmost priority to provide affordable quality and comprehensive medical services to communities, the less privileged individuals and at the same time cultivate men for God".
"Our sources of funding ranges from personal income, donations from churches, individuals and drug / pharmaceutical companies."
Dr. Paul Odumu said, active collaboration and partnership with wealthy individuals and corporate Organizations would help Communities and the less privileged individuals have access to quality health-care services at their disposal.
According to him, medical profession is an avenue to serve both God and humanity for the good of all.
He called on Governments at all level to prioritize Health care system by investing huge national Budget on the sector with a view to promoting socio-economic and political development of the country.
Read more at: Eko hot blog