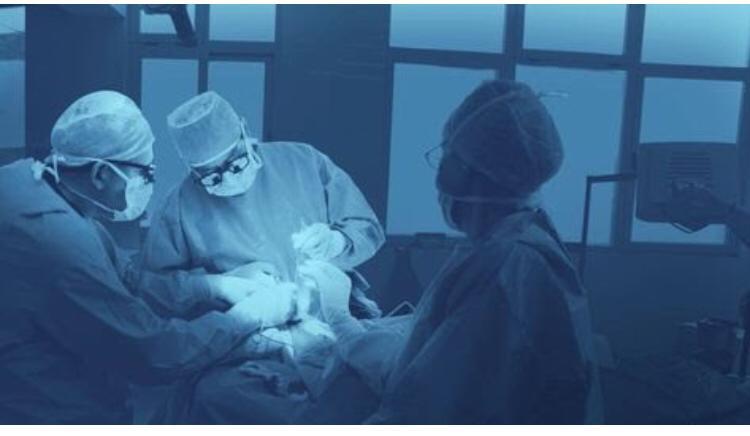 One Mr. Abraham of Bayelsa State has benefited from a free lipomectomy of a huge lipoma of the upper back from which he had suffered for thirty four years due to lack of funds.
Dr. Andrew Iduh, a volunteer consultant surgeon at the free medical outreach organized by the Helping Team International (HTI) and the Odumehaje Christian Medical Mission (OCMM) in Egbemo-Angalabiri, Ekeremo Local Government Area( LGA) of Bayelsa State, performed the surgery.
"It is a huge benign fatty tissue covering his upper back and can undergo a malignant transformation to Liposarcoma (cancer) if not attended to in a short time", said Dr. Iduh.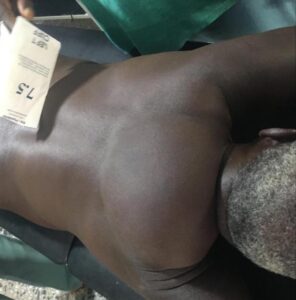 According to him, the tissue was removed and sent for histology.
"Ordinarily, the surgery would have cost him nothing less than two hundred thousand Naira (N200 000; $526 USD) to have it done in the country," Dr. Iduh explained.
Mr. Abraham, who got the information from people and quickly went to the venue of the free medical outreach was lucky to be attended to and had it excised to avoid developing to Cancer.
The beneficiary said it was a rare opportunity for him to have his surgery done free of charge by the HTI, OCMM Team which otherwise would have been very difficult for him to afford if he were to pay.
He thanked the team for their uncommon show of love and prayed God to bless them abundantly.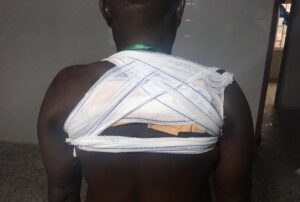 After the surgery, Mr. Abraham was seen going home very light with jubilation, as if nothing ever happened to him.
Similarly, a 34 year old mother of four, Mrs. Manaseh, with multiple utereine fabroid and appendicitis also got a free surgery for the two conditions. This would have been a more expensive surgery if she were to pay.
Dr. Iduh explained that she had two huge uterine fibroids which were obstructing the ileo-cecal junction making her to vomit occasionally, adding that the beneficiary stated that she had been to several hospitals for help to no avail until she came across the HTI and OCMM free medical Mission.
According to Dr. Iduh, the uterine fibroid overshadowed her womb making it difficult for her to conceive for five years following the four children she initially had before being diagnosed with the condition.
The consultant surgeon said, after careful clinical and laboratory examination which led to the surgery, the fibroids were removed, and the obstruction relieved, endometral cavity was also reconstructed and the appendix was also removed.
Mrs. Manaseh who is an indigene of Tunu Community in Ekeremo LGA, Bayelsa State, expressed appreciation to the two Christian missionary organizations and thanked God for ordering their steps to the community.
She said God will honour them as they spared their time, talents and resources to come and deliver them freely from their various ailments.
She left with excitement and strength, displaying the power of God's love in her life.
Many other surgeries performed included hydroceles, hernias, appendicitis, as well as lots of dental surgeries.
Free drugs were also given for many ailments at the medical outreach.
The Team Lead for the two organizations, Dr Paul Odumu said the love of Christ compels them to do all they do knowing that many in the rural communities are suffering neglect and lack of basic social amenities such as healthcare.
For more information, visit Aunthentic News Daily, Eko Hot Blog, New Nigeria Newspaper, Vill City News